(Last Updated On: February 9, 2021)
We Buy Any Truck | Sell My Wreck Trucks Morwell, VIC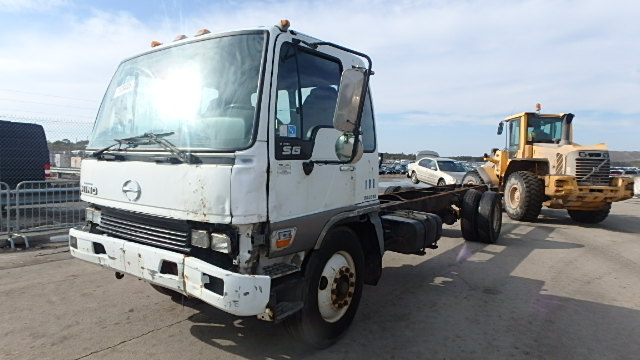 Vic Trucks Buyer has been buying and selling used trucks and semi-trailers for over 10 years. We buy any trucks directly from major hauliers, finance companies, private owner-operators, banks and single vehicle owners. Through our passion and commitment to the transport industry, Vic Trucks Buyer becomes one of the Australia's leading used truck and trailer salvage companies. Our dedicated sales team are always happy to help and ready to provide you with a quick quote for your Used or Wreck Trucks Morwell.
THINKING ABOUT SELLING YOUR TRUCK OR TRAILER? WE OFFER:
FREE No Obligation Truck Valuation!
Quick Quotes
We Buy Any Make, Year & Condition
Best Prices for Commercial Trucks
Fast Cash/Online Payments
How Do I Sell My Truck With Vic Trucks Buyer?
It's easy to sell your truck with Vic Trucks Buyer, just follow the steps below.
Simply advise us on the type of vehicle you wish to sell.
Fill in the quick form providing as much information as you can about your truck.
We'll get back to you with a fast quote.
We offer the best prices for scrap trucks – any condition & any year accepted! We're ready to buy today!
We Buy Any Commercial Vehicle in Morwell, Gippsland
Out Victoria auto wreckers buy any commercial vehicle, literally. Each year we purchase hundreds of second-hand trucks and trailers for the retail market in Victoria state. However, up to 70% of our used transport is exported to countries in Middle East, South East Asia and Africa. Therefore, because we export the majority of our truck salvage, the vehicles you sell can be any age and are not required to have Road-Worthy. This means we can provide you with a competitive quote, and in addition, you'll be able to sell your truck quickly.
Sell My Lorry & Light Trucks in Morwell
Luckily for you, there's some good news and some really good news. The good news is that you've come to the right place. The really good news is that we buy any trucks and we offer the best prices for them. Every time you think, where can I sell my lorry, truck or semi-trailer, think VicTrucksBuyer.com.au – we're always ready to buy.
By selling your lorries with us, you avoid the hassle of having to sell privately. This will save you time, money on advertising and the stress of dealing with time wasting, tyre kicking auto buyers.
We travel Victoria wide viewing used vehicles for sale. Therefore, if you're ready to sell, we'll gladly come to you, give you our competitive price to consider, buy and collect – let's make a deal today!
We're always ready to give you the best price for your used semi trailers for export. We buy any trailers such as refrigerated units, powder tankers, bulk tankers, petroleum tankers, belly tankers, silo tankers, low loaders and tippers.
We buy an extensive range of semi trailers from manufacturers including Feldbinder, OMEPS, Kassbohrer, Heil, MAGYAR, Crane Freuhuef, COBO, Clayton, Crossland and LAG. Sell your used semi trailer with us today.
Iveco Trucks Wrecking: Stralis, Acco, Daily, ATI, Powerstar, Eurocargo
Volvo Truck Wrecking: FH series, FM series, FE series, FH series
Mitsubishi Truck Wrecking: Mitsubishi Canter and Mitsubishi Fuso
Hino Wrecking: Hino FD, Hino FC, Hino FF, Ranger, 300 series.
Isuzu Wrecking: Isuzu NPR, Isuzu NQR, Isuzu FSR, Isuzu FRR, Isuzu SBR.

Something else? We'll wreck it, too!
Do you have any used rigid trucks for sale in Morwell?
Let us give you our best truck quote for your used rigid trucks for sale. We buy any trucks such as box's, curtain sides, fuel tankers, refuse trucks, flatbeds, concrete mixers, vacuum tanks and body tippers. Sell your used rigid truck today.
Do you have any used plant machinery for sale in Morwell?
Get a fast quote for your used plant vehicles. We buy excavators, cranes, tractors and more. Sell your used plant machinery today.