(Last Updated On: January 8, 2022)
VIC Trucks Buyer is located in Dandenong & Melbourne and specialises in used and reconditioned parts to suit Mazda BT-50 & Titan trucks.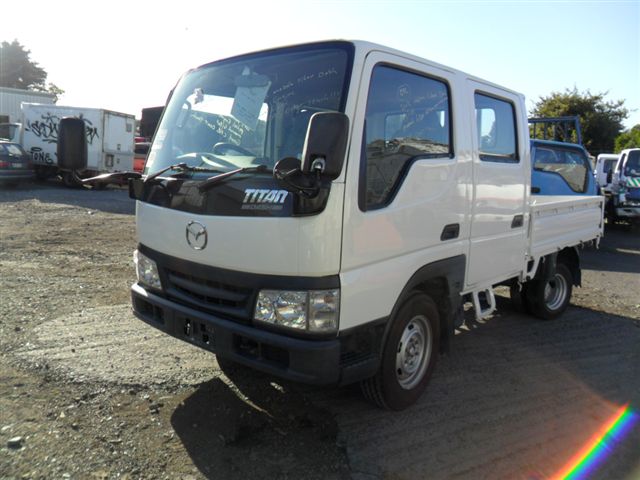 Mazda Truck Salvage Melbourne are able to provide our customers with the following services:
A wide range of quality tested Mazda second-hand parts
Aftermarket new parts including panels
A large selection of second hand truck tyres and rims
A friendly knowledgeable sales team to assist with your enquiry
Daily freight dispatches Australia wide
Melbourne's Local Mazda Truck Wrecking, Dismantling & Disposal Experts – Paying top Cash for Mazda Trucks, Vans & Lorries
If you are in need of quick cash and having an unwanted commercial Mazda truck parked in your place, you may want to call Mazda Truck Salvage Melbourne's hotline number at 0411 704 458  or you can also fill out our easy appraisal form for free scrap truck valuation. We buy all kinds of unwanted MAZDA trucks in Melbourne and Victora wide.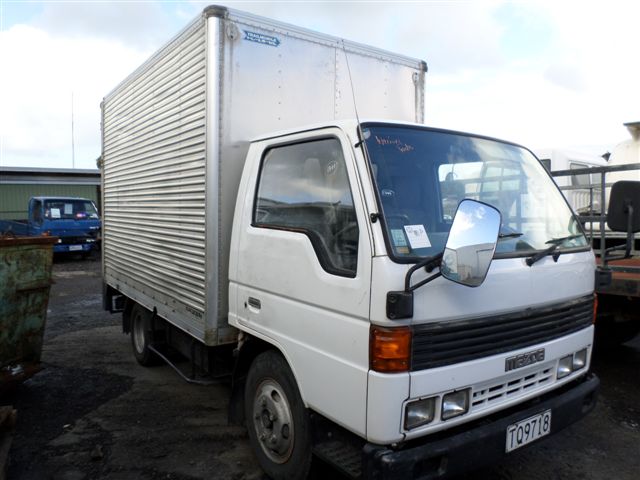 If you decide to contact Truck wreckers Melbourne, we will give you a quota of your Mazda truck's worth and will prepare the necessary paperwork for the transaction. Make sure to devoid your truck of personal belongings before setting a date for us to tow it away. Upon request or convenience, you may get the payment on the spot!
Our Melbourne wrecking yard will be sure to stock the right parts or accessories for your Mazda. Our friendly Mazda Truck Salvage Melbourne team are here to assist you with any request, big or small and take pride in getting your Mazda truck back on the road with zero stress.
MAZDA TITAN DASH 2004
189KMS, PETROL FE  ENGINE, DOUBLE CAB, GEARBOX 6 SPD MANUAL, 1990CC, DISMANTLING FOR PARTS
1998 Mazda T4000
1996 Mazda T4000 dual cab with TF diesel motor & 5-speed manual gearbox. WRECKING NOW! All Used Truck Parts to suit T4000 Mazda Available
1998 MAZDA TITAN WG
1998 MAZDA TITAN WGFAT, 340,000KMS, HA, RUNS MINT, 5 SPEED, GEARBOX CODE W521, DIFF RATIO 5.1 APPROX, TYRES TUBE R16/6.5, REAR 185R14, BOX BODY 3250 LONG X 1720 WIDE.
MAZDA WG 1999
GEARBOX 5 SPEED, DIFFS 4.3 RATIO APPROX, TYRES 700X15 FRONT 165X13 REAR. DISMANTLING FOR PARTS
MAZDA TITAN 2005
ENGINE VS, 2950 CC, 5 SPEED GEARBOX, TUBELESS TYRES FRONT 185/80 15, REAR,165R 13.
DISMANTLING FOR PARTS
Mazda BT-50 4×4 now wrecking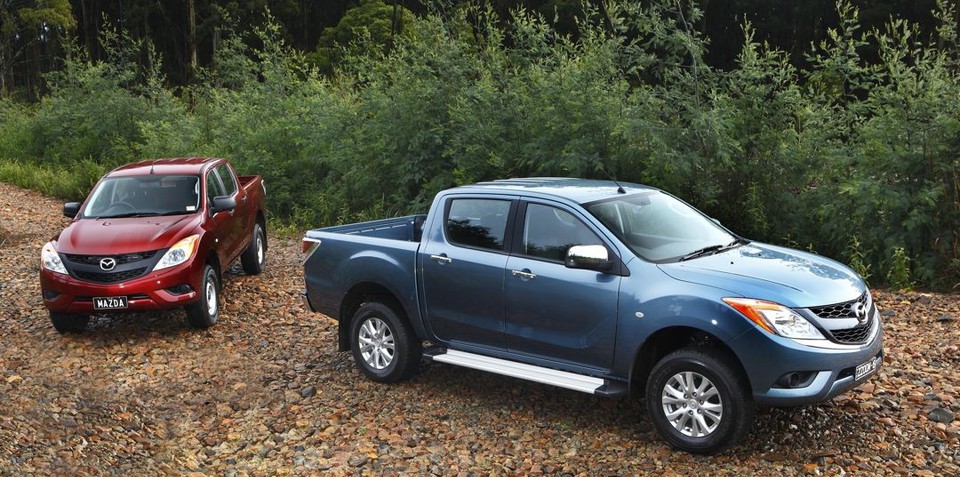 Our wrecking yard is now dismantling late to current models of MAZDA 4×4's. Competitive pricing on all our spare parts wrecking Mazda BT-50, Bounty,  CX-5 and B-2600 including all series. Regardless of the part, you are after will attempt to find it.
Melbourne's largest Mazda 4wd Salvage yard
Our Mazda Truck Salvage Melbourne team has been working together for over 20 years, with that knowledge you can be assured we know our four-wheel drives. New Mazda 4×4 vehicles are coming into our wrecking yard weekly with large buying power. No matter the parts you need send through your request and we will try to help you out.
VIC Trucks Buyer is a Melbourne based family owned wrecker that has been providing quality recycled auto parts across Victoria since the early 2000s.  We stock and supply a wide range of vehicle panels and mechanical parts for all late makes and models of Mazda 4WDs, utes and trucks.
We have highly skilled staff who combined have over 15 years of industry-trained experience.  We pride ourselves on offering a quick, reliable service with professionals who know what you want and will go the extra mile to deliver it.
We Buy All Mazda Trucks in Victoria
We buy all Mazda truck makes and models regardless of age or condition. So it doesn't matter if your truck is damaged or not road worthy because Mazda Truck Salvage Melbourne will still cater for your needs and concerns.
Our company helps you make the most out of it – dismantle parts and auction them, sell the metals to the metal industry, etc. We guarantee the best quote for your Mazda truck's worth, here in Mazda Truck Salvage Melbourne. All you need to do is dial us up, and we'll take care of the rest.
If you would like to inquire about ordering your Mazda truck part, please don't hesitate, contact VIC TRUCKS BUYER today!
Find more about our Japanese truck salvage services: Hino truck salvage, Mitsubishi truck salvage and Isuzu truck salvage.