(Last Updated On: July 22, 2020)
Spot a scrap truck in The Mallee? Or have you seen an unwanted truck collecting dust near your town? Inform us and we will take care of it immediately. We at Vic Trucks Buyer, we are always on the lookout for trucks that nobody wants. We buy such trucks at a high price and take it to our Melbourne truck wreck yard for further auto dismantling process.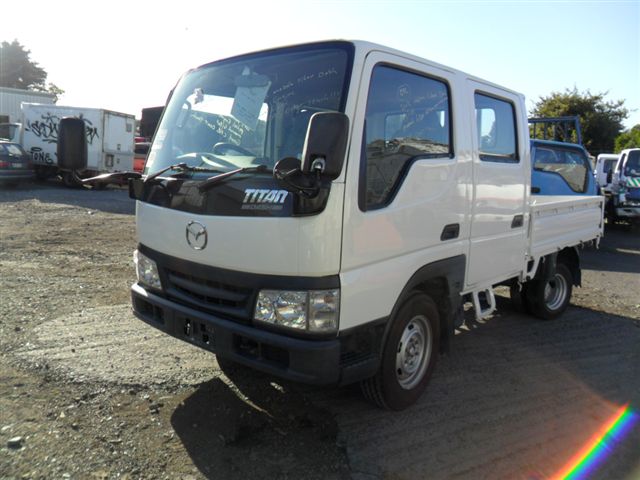 Free Truck valuation The Mallee
Vic Trucks Buyer is an authorized truck wrecker catering to the entire area of The Mallee region. We have the necessary tools, resources and expertise to handle trucks of any shape and size. Furthermore, the condition of the truck is not a deterrent to us. Thus, don't hesitate to call us if you want to sell my Junk Trucks Mallee.
We Buy All Makes And Model Trucks For Cash
SELL YOUR DAMAGED TRUCKS AT BEST PRICES IN THE MALLEE

Being a distinguished platform,we are here to cater you the best. We area distinguished company known among the customers for catering the best service. We staunchly believe in a saying that someone trash can be someone else's treasure. Moreover, we are here to buy your damaged, scrape or junk truck giving you the best cash. We follow a standard methodology to recycle the vehicle. Choosing us means you will have the top dollars guaranteed for your damaged/junk/scrap or unwanted trucks in Victoria.

Sell your truck Shire of Buloke
Cash for trucks Shire of Gannawarra
Wrecking truck for cash City of Mildura
Selling truck to wreckers in City of Swan Hill

How to Get a Quote on Your Unwanted Truck?

Our cash for truck team is always ready to take care of your Junk Trucks Mallee. We accept all trucks, vans, UTEs, 4×4 without any condition. To begin the process, all we need is the relevant truck information. The information regarding the make, brand, model, age, mileage is driven and the current condition helps us determine its current worth in the market. Once you provide these details, you can rest easy knowing that in one day you will get rid of the truck and earn cash from the comfort of your home.

You can contact us by phone or email. We work from Monday to Saturday from 7.30 am to 5.30 pm. You can also fill up our online form to receive an instant quote from us.

Get in Touch Today:

Call us today to know about the estimation of scrap, damaged, broken or unwanted trucks. Get an easy online quote by calling us at our contact details are:

Tel: 03 875 91940

Email Address: info@victrucksbuyer.com.au