(Last Updated On: August 27, 2020)
Getting Paid Cash for Truck Removal in High Country North-Eastern Region of Victoria
Want to get rid of your truck which is parked in your paddock for no use? Looking for a way to sell your truck and get some cash? 'Vic Trucks Buyer ' is here to help you with selling your unwanted truck or tractor. We are part of Victoria auto wreckers who specialize in scrap truck removal. Yes, we buy all types of trucks for cash in Benalla and surroundings. It might be an old, junk, accidental, damaged, and wrecked, unwanted or even maybe a new truck that you wish to get rid of. You think it doesn't look like a truck? It doesn't matter to us.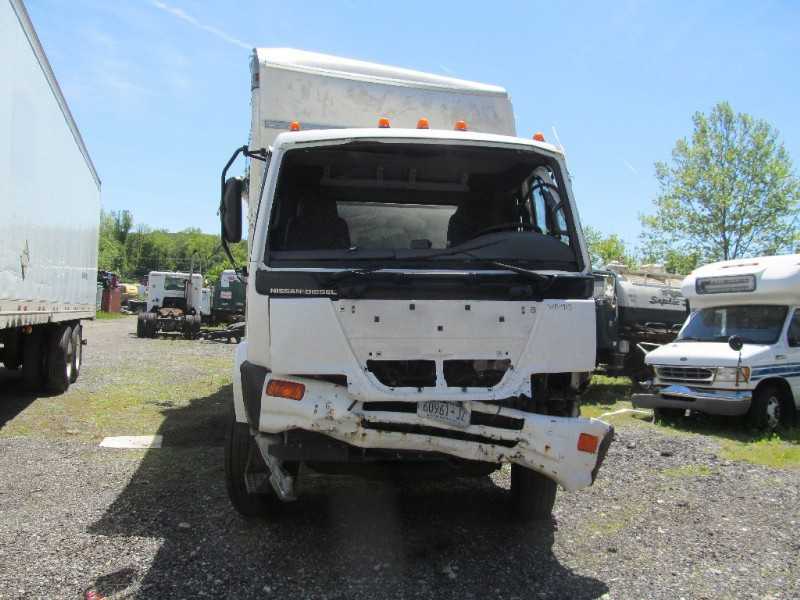 Iveco Trucks Wrecking: Stralis, Acco, Daily, ATI, Powerstar, Eurocargo
Volvo Truck Wrecking: FH series, FM series, FE series, FH series
Mitsubishi Truck Wrecking: Mitsubishi Canter and Mitsubishi Fuso
Hino Wrecking: Hino FD, Hino FC, Hino FF, Ranger, 300 series.
Isuzu Wrecking: Isuzu NPR, Isuzu NQR, Isuzu FSR, Isuzu FRR, Isuzu SBR.
Your truck might be missing some parts or highly damaged in an accident, it might look rusted. But it is totally fine with us. We pay cash for Junk Trucks Benalla, whatever the condition it is in. We accept trucks of all make, model, age and condition, running or not. We give cash price up to $19,000 for your trucks. And the most interesting part is that the cash is given on the spot with a free truck removal service. Doesn't this sound good?
We Offer Same Day Truck Removal for Junk Trucks Benalla
We regularly pay heaps of cash up to $19000 for unwanted trucks. We can give you a no-obligation quote over the phone or even online if you take few minutes to complete a short quotation form.
If you're interested in booking our cash for trucks service in Benalla just call us on. Once you agree on the price, we will send a team to your place to remove your truck by giving you quoted cash on the spot.
Our specialties
Top cash for all types of trucks e.g Iveco, Ford, Hino, Nissan, Hino, Man, Volvo, Isuzu, Mitsubishi, Mazda, Daff etc.
Same day removal.
We buy trucks in any condition, running or damaged.
Free paperwork and truck removal in entire Victoria region.
No hidden charges for any service.
How To Get A Quote For Your Truck?
Call 'Truck Salvage' on 0411 704 458. Since we are working 24/7, throughout north-eastern region of Victoria. Let us know what type of truck you have and some more information about the truck like the make, model the age of the truck and the condition. Once you give the needed information you will be provided with an obligation free quote.
If you are happy with the quote, fix an appointment with us for the same day or at a future date according to your availability.
We will be at your doorstep to remove your truck for free and hand over the promised cash on the spot. The cash price is up to $19000!!
Can I sell My truck To Wreckers Without Registration in Victoria?
Most auto wreckers services operating in Australia won't accept them without a title or registration. We often can and will. Mostly, the title is not a big issue with us as long as you have a copy of your truck registration and also have your driver's license.
Regardless of your situation, this definitely won't impede our ability to pay you the best ever price for your old truck. Call us on 0411 704 458 or fill an online form to get an instant quote from us. Notify us of your missing registration/ title and our experienced vehicle registration specialists will help ensure a fast transaction.
Once you accept our quote, we will send tow truck drivers to your place and they will show up on time. They will complete papers and will hand you the cash. It's that simple!
No need to stress yourself by thinking of a way to sell your truck, which cannot be used anymore. Pick up your telephone and call 'Vic Trucks  Buyer' or enquire online. We give the best price for your truck, compared with other dealers in Benalla.
We, the leading commercial wreckers, offer free truck removal services in Victoria.